Elizabeth Geyer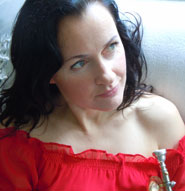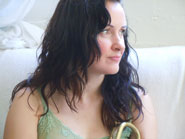 Elizabeth describes writing and performing her own music for the first time as 'finally coming home'.
Her talent stands apart from other artists because of her diversity as a vocalist, pianist, flugelhorn player and composer while her simple love of songs connects to her audiences with understated passion and warmth.

For many years Elizabeth performed and recorded in bands at Australian jazz festivals, touring the USA and performing at Monterey Jazz Festival, supporting a host of artists on occasion including James Morrison, Marcia Hines, Harry Secombe, Bobby Shew, Gene Pitney and USA's Barbara Morrison.

In 2000 Elizabeth released a self titled debut album of jazz standards which announced her emergence as artist and singer in her own right. Media reviews, community and ABC radio support followed, jazz icon Don Burrows declaring it
'very, very special... a uniqueness you want to cling to... the best record I have heard in a long time.'
During a three year stint as feature vocalist and trumpet soloist with John Morrison's Swing City, Elizabeth performed at the opening of Sydney Olympic Games in 2000, guested in the Don Burrows Quintet and was a feature vocalist for the 'Legends in Jazz' Concert in the Domain and the Duke of Edinburgh Awards.

Her 2003 album 'The Dream' - a collaboration with multi-award winning songwriter/instrumentalist Tony King, was recognised for it's timeless, unique, fragile beauty highlighting how unique and brave she is as an artist, yet surprisingly accessible. in 2007 Elizabeth toured the US and Europe, performing extensively in venues and attracting a new international fan base.

Elizabeth's self penned third album released in 2008,
'On Patrol With The Jazz Police'
leans back to her jazz roots while retaining the uniqueness of the previous album, ABC's James Valentine describing it
'Elizabeth Geyer sounds like Elizabeth Geyer. There is no greater compliment. She's got her own sound and it's beautiful.'
In 2009 The Dream won Best Song at International music competition IAC and was featured on the American US Smooth Jazz Compilation Album in 2010. Elizabeth divides her time currently performing around Sydney and recording in America.
JAZZ